Shopping Cart
Your Cart is Empty
There was an error with PayPal
Click here to try again
Thank you for your business!
You should be receiving an order confirmation from Paypal shortly.
Exit Shopping Cart
"A hero is an ordinary individual who finds strength to persevere and endure in spite of overwhelming obstacles."
~ Christopher Reeves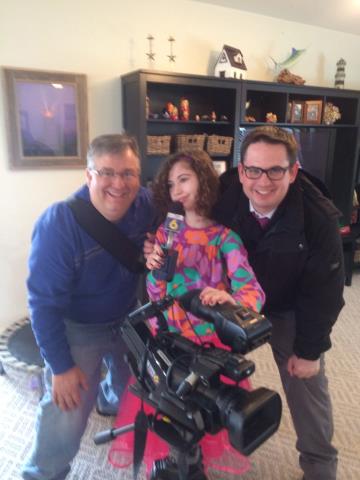 http://wtvr.com/2014/03/05/va-mom-wants-pot-for-sick-girl/

Haley made the news again.  We were thankful that the story did have a more positive view of medical marijuana.  Joe St. George did a great job of emphasizing that the form of medical cannabis Haley would be using is a liquid form that is ingested and not smoked.  We were not too pleased about the "medical professional" chosen to dispute the claims that marijuana can help with seizures.  If he was a neurologist that was against it that would have been fine.  However, Dr. Coleman runs a rehab center for addictions, admitting on his website that he, himself is a recovering addict.  So there is a conflict of interest.  But that is the news...created to make controversy.  I am just happy we are discussing the issue.  I hope the news media is aware they could be the force that makes or breaks the decision to allow medical cannabis.  Public opinion will have an impact on legislators decisions.  It is our goal to educate the public.  
Medical cannabis for Haley looks like this to me:  I would like a product grown and formulated by a responsible party that would be able to promise consistency in potency  and purity of the product.  I would like Haley to receive this product with the doctors recommendation and that he/she would not be prosecuted That together with her neurologists we could weigh the risk benefit for my Haley and that we would work together on this.  I have no desire to grow or cultivate marijuana or to smoke it at ALL!!  It would be like any other medication that she takes.  It would be used only for her. 
Categories: None
/